Wedding Flower Decorations
Wedding Flower Decoration
What's a Wedding without the Wedding flower decorations? From the aisle to the centre of your tables, carefully crafted floral decorations are the way to really put the finishing touches on your Wedding Day.
Floral Decorations
The aesthetic of a Wedding does not end at the altar, or when then ceremony wraps up; generally speaking, your guests will spend far more time celebrating your union at the Wedding Reception — which is where so much beauty belongs! Eating, dancing, and celebrating whilst surrounded by Wedding flower decorations is a tradition old as time itself, and one that can feature prominently, and spectacularly, in your memories, and photographs. Often featured as one of the most central, memorable and important elements of a Wedding's theme, you can be sure all eyes will be on your choice of Wedding floral decorations, both in your hands, and in and around your venue at the Wedding Reception. Colour, style, size and scent are all tools at our disposal, and yours – we are big supporters of the 'grown, not flown' movement, meaning we back British flower growers, and respect nature's calendar when it comes to the flowers we work with.
Wedding Flowers & Decor
We relish the opportunity to work, not just on a venue, but with a venue, styling your flower decorations to suit the aesthetic of your chosen venue, and adding adornments as required. Where scent can be used, too, Fall Into Flowers works on the assumption that your venue should not only look amazing, but smell amazing. Whether you favour a minimalist approach to decor, or whether you desire opulence, ostentatiousness, and a true celebration of Nature within your Wedding venue, fresh flowers provide a truly spectacular addition to any space, transforming it into a truly magic space within which to celebrate the love you have for each other with those you love most in the world. Opulent urns, fresh flower sculptures, themed and decorated aisles, and fresh flower garlands to decorate pillars or walls – our expert florists have done it all, and like to think they know a thing or five about how to dress a Wedding venue, decked out in flowers. Do you have some ideas about how you'd like to incorporate flowers into your Big Day? Our totally bespoke floral service for Wedding Flower Decoration is at your fingertips.
Have a wedding coming up and are in need of the best wedding flowers?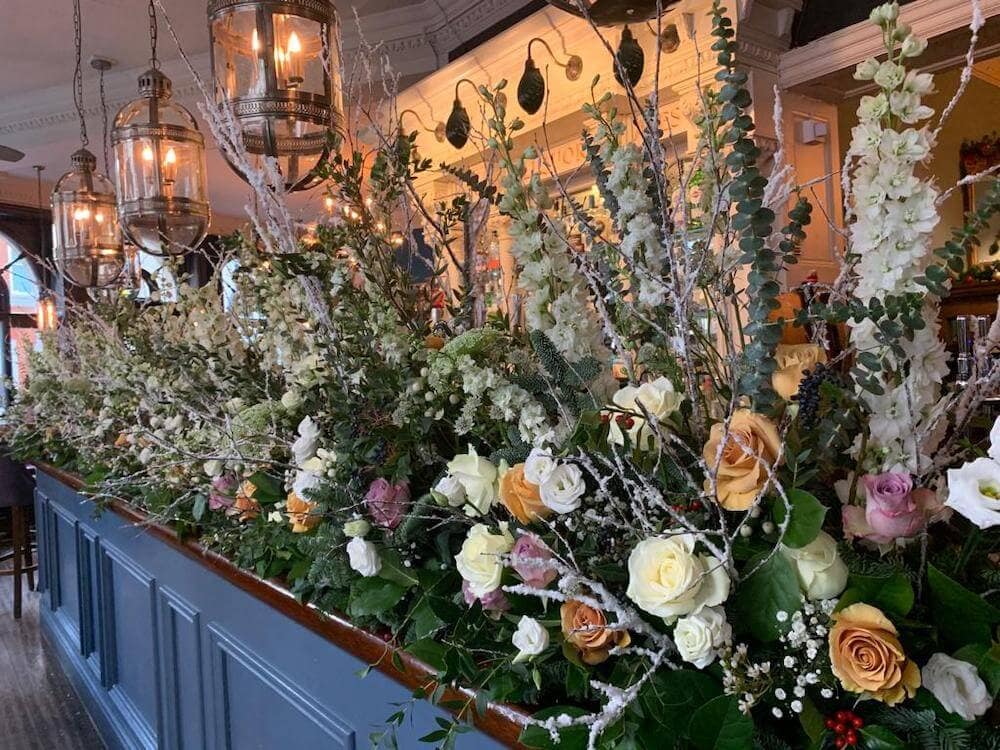 What are you looking for?
Our Wedding Flowers Services

Follow us on Instagram
@fallintoflowers