Wedding Flowers, Christmas Decorations, Wreath Making, and Workshops
Celebrate Winter Magic with Our Stunning Floral Creations
Winter Flowers Workshops
Christmas Wreath Making Workshop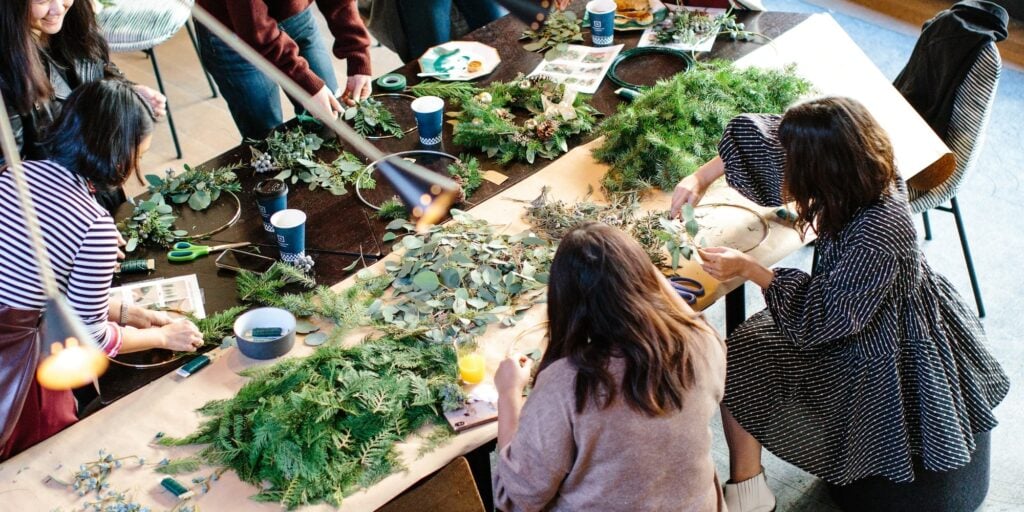 Discover the art of crafting your own bespoke Christmas wreath with Fall Into Flowers Wreath Making Workshop. You'll receive a delightful assortment of seasonal foliage, along with all the essential materials, to personally handcraft and embellish your festive wreath. Join us to acquire the skills and knowledge needed to fashion a one-of-a-kind wreath that will grace your front door this holiday season.
This experience offers a wonderful opportunity to bond with family, friends, or coworkers while having a blast creating your unique wreath. Get ready for an enjoyable and exciting time as you assemble your wreath with loved ones.
Download our brochure for more information on our wreath making workshop.
Craft Your Own Festive Wreath at Our Winter Flowers Workshop
Christmas Flowers Collection 2023
Christmas Decorations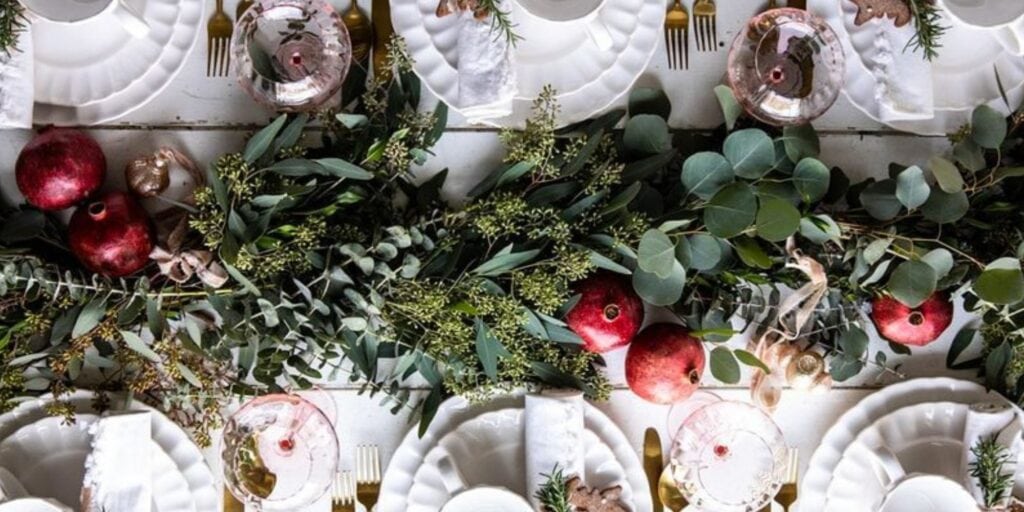 Discover the Fall into Flowers Christmas Collection 2023, a celebration of nature and eco-friendly materials. From classic wreaths featuring fresh pine, dried fruit, and pine cones to the Eucalyptus & Lime/Orange wreath with a touch of silver or gold, our handcrafted pieces offer holiday enchantment. The Surprise Wreath is a delightful florist's choice, while our garlands and table centers bring festive charm to any space. Elevate your mantle with classic or opulent garlands, optionally lit for added allure. Embrace the season's magic with Fall into Flowers' artisanal decorations.
For a complete list of our unique Christmas Decorations and all the fresh flowers that we use, please download our brochure below.
Make an Impression with Fresh Winter Blooms this Christmas
Festive Wedding and Events Flower Arrangements
Winter Flowers - Weddings and Events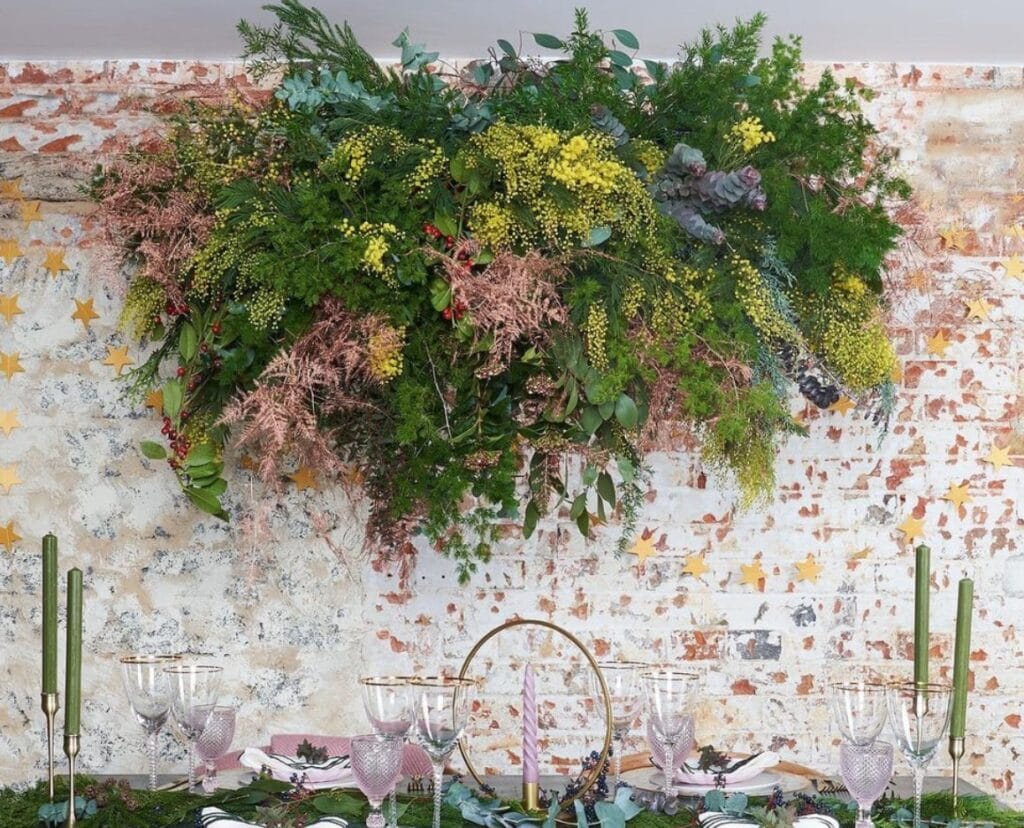 The winter season is full of magic – which means weddings this season always offer an extra sparkle.
From all-white winter wonderlands to festive Christmas set-ups, it truly is a twinkling time. Some of the most beautiful blooms continue to grow in winter months, such as snowdrops, winter honeysuckle and, of course, traditional pansies.
Winter extends to the early months of the year too, with new beginnings in January, all the way through to February: the month of love!
Winter wedding festivities boast a real plethora of different tones and hues. From snow whites and classic blues to traditional reds and forest greens, the season does not disappoint.
Download our brochure for more information on our festive flowers for Winter Weddings and Events.
Have plans for a winter wedding?
Enquire now for magical winter wedding floral arrangements!
Have plans for a special event?
Transform your special event with stunning winter flowers.
Learn to make wreaths
Winter Flower Workshops
Winter workshops with Fall into Flowers are an exploration of nature and the joy that can be created using natural, plastic- free ingredients. We focus on helping people make special seasonal memories while learning fun skills in the process.
Learn how to make your very own Christmas Wreath from scratch. You will be provided with a beautiful selection of seasonal foliages as well as all other materials you will need to hand make your Christmas Wreath and decorate it. Join us to master all the techniques you need to make a beautiful unique wreath to adorn your front door this festive season.
We offer a number of other classes and winter workshops, enquire now to find out how we can help.
Have a wedding or event coming up and are in need of the best festive winter flowers?