As Monet said, "I must have flowers, always and always": a romantic gesture, a token of appreciation, or a gift for someone special. Whatever rhyme or reason sits behind your request, we'd love to hear more. Fall Into Flowers' bespoke flowers service in London focuses entirely on You, your wedding or event, and what you want your bespoke flowers to add to your day.
Bespoke Floral Design
Seasonal blooms are Fall Into Flowers' speciality, and we believe nature has a calendar for whatever time of year you feel the need for something floral. We are supporters of the 'grown, not flown' movement, meaning our priorities lie with supporting British growers of beautiful blooms, and we will never work outside of Nature's natural agenda. If you are interested in our bespoke floral design service please get in touch.
Bespoke Flower Arrangements
We've been fortunate enough to dress events in a variety of different locations, as well as providing the bespoke flower arrangements and venue styling for innumerable Weddings across all themes and traditions in London, Somerset, the Cotswolds and Wiltshire. Our combined experience, expertise and creativity ensure you are guaranteed a considered and professional service, where 'classic' meets 'contemporary', and you are never left out of the loop in terms of your arrangements and options. The selection and utilisation of flowers is an eminently personal process, and we are ready and waiting to begin that journey with you.
What are you looking for?
Our Bespoke Flowers Services

Bespoke Wedding Flowers
Our bespoke floral design services stretch far wider than Weddings and Events – our approach to bespoke flowers is built upon the idea that they can add innumerable amounts to any occasion. Workshops, requests for bespoke flower arrangements, product launches, and much more, are also within our remit. Where a product can be further built upon with floral adornments, that is exactly where we want to be.
Bespoke Florist
Our expert florists believe in using every bit of the flower, and tailoring it to your requirements, and whatever overall aesthetic you choose for your Wedding or Event. This goes far deeper than the way your flowers appear, or the types of flowers, or colours you choose — the use of scent, maximised to its brilliant best, creates a new level of sensation when it comes to bespoke flowers, and we are practiced in utilising the subtleties, as well as the ostentatiousness, of fresh flowers in order to ensure your bespoke flowers not only look fabulous, but smell fabulous too.
Event Flowers
At Fall Into Flowers, we are immensely proud of our bespoke event flowers service, guaranteeing a totally unique aesthetic, according precisely to your specifications. We work with your vision, and nature's calendar, in mind, utilising bespoke event flowers in line with our florists' years of experience. No matter the rhyme or reason, Fall Into Flowers are here to speak with you about our many options for bespoke flowers.
We're delighted to present our bespoke floral services, for whatever the reason or occasion.
Amazing service from Kirsty and her team! I cannot thank you enough! Your work was everything I could have wanted and more, the floral creations were to die for and on top of that super approachable and realistic about what could be achieved on the day! Couldn't have asked for a better florist, fully recommend!! Thanks again!
I used Fall Into Flowers for my partners 30th birthday celebrations. I received a faultless service, and the principal Kirsty, was the perfect amount of professionalism and friendliness! I felt that I could fully trust her opinions and advice, and never felt as if she was just suggesting flowers for their monetary value. I would definitely recommend, and use them again!
Kirsty and her team were phenomenal from enquiry to the stunning installation and everything in between. Would have no problem in recommending Fall into Flowers.
A delight to work with from start to finish, Kirsty listened carefully to my brief for a big birthday event whilst incorporating her own brilliant creativity and years of experience to create something truly show-stopping.
Have a wedding or event coming up and are in need of the best flowers?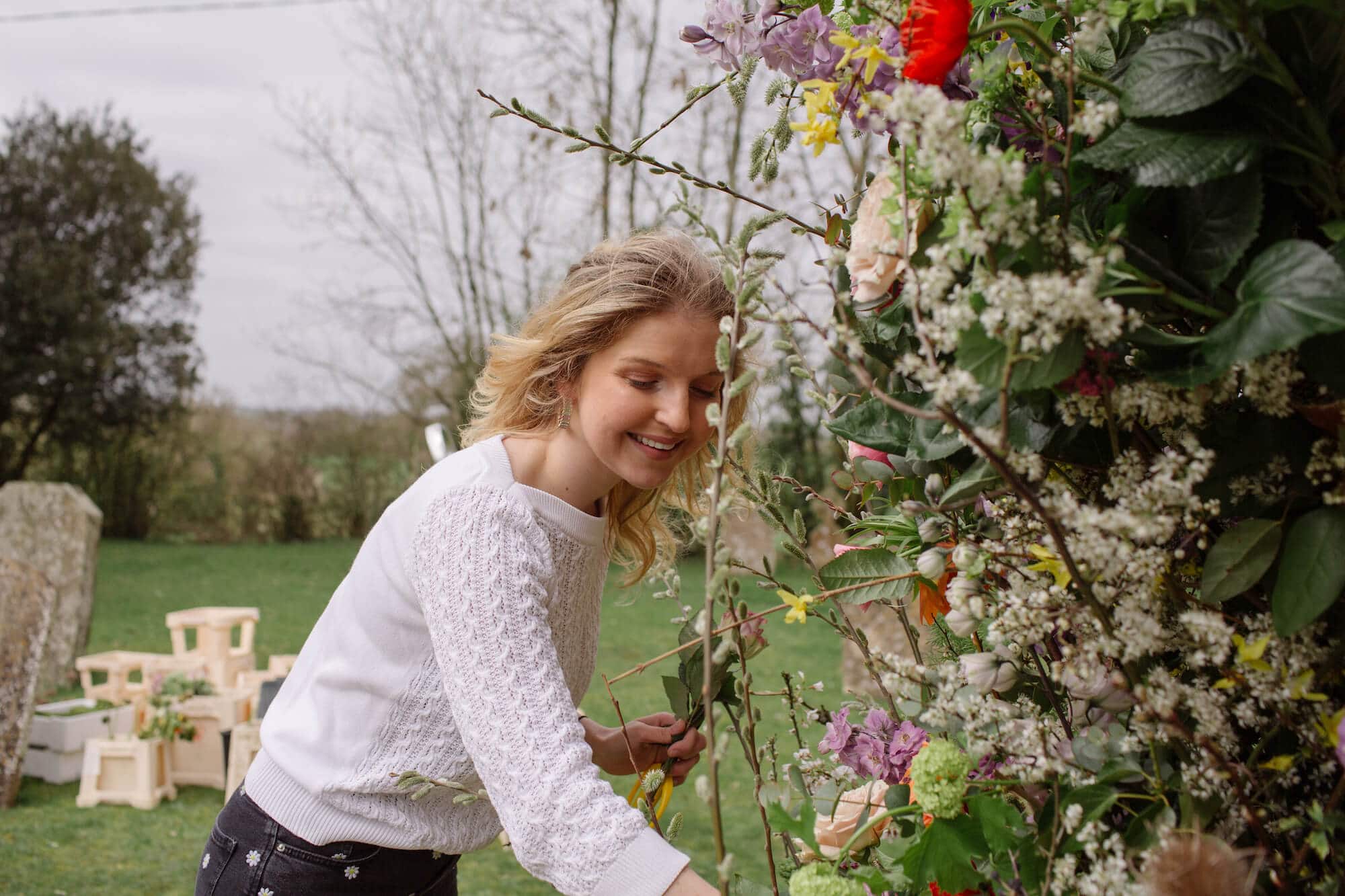 Follow us on Instagram
@fallintoflowers