All types of flowers covered
Event Flowers
From tasteful venue styling, floral event decor, and table decoration, to centrepieces and party favours, our combined experience, expertise, and bespoke consultation service are available at your fingertips. From the first conversation, our florists are excited to discuss your Event flower arrangements exactly as you picture them — leave the heavy-lifting entirely to us!
Click here to submit your event flowers enquiry.
How we make your event look amazing
Our Event Flowers Service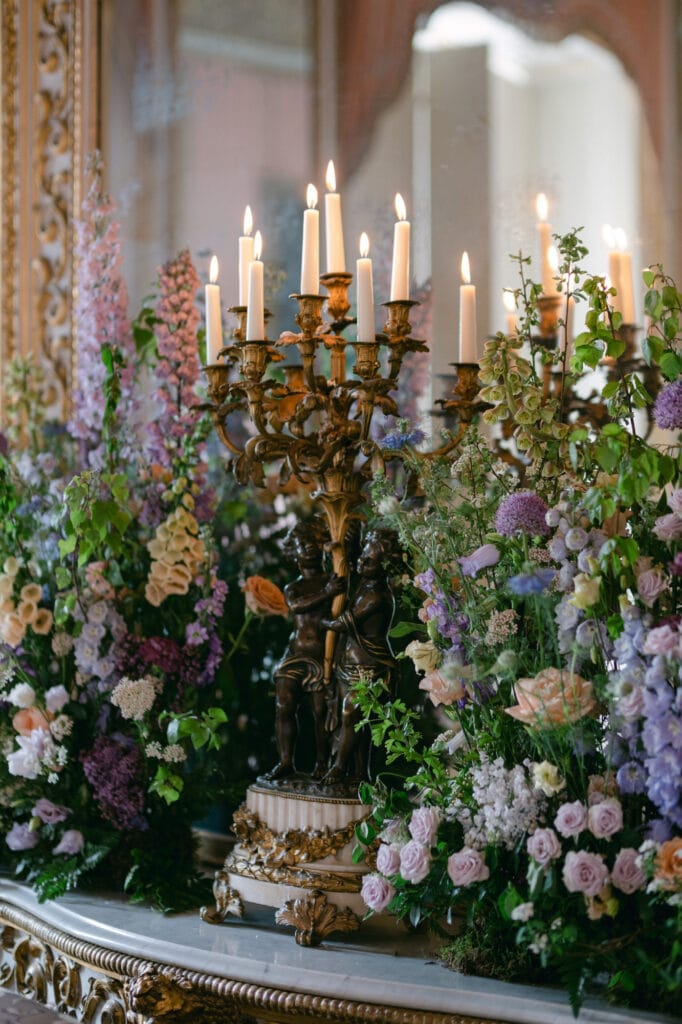 Fall Into Flowers sits on the precipice where classic styling meets contemporary vision and execution, for large and small flower arrangements for events. Our bespoke floral services allow for the utmost freedom on your part — we are happy to report that no request is too big or too small, as we love a challenge, and are keen to stay in close contact, regarding every step of the floristry and styling process. For when your Event requires entertainment, or a little something extra, Fall Into Flowers are also delighted to teach you our secrets! From flower arranging workshops, to demonstrations regarding how you can utilise fresh flowers in your day-to-day, you have but to ask for our range of options.
Event Flower Arrangements
When considering flowers with which to dress a venue, you want to be sure you are leaving your event flowers in the best possible hands. Fall Into Flowers' expert florists are highly experienced at bringing together exquisite event flowers and flower arrangements, for events all over the country, and for a variety of special and memorable occasions. Choosing Fall Into Flowers for all your floral needs will guarantee you the best service, and event flowers, possible.
For a full list of our named services, or to discuss how we might best cater for the floral needs of your Party or Event, please don't hesitate to reach out.
Make your event stunning in 3 simple steps...
How To Order Flowers For Your Event
Click the button below to go to the enquiry form, and complete it with your event details.
Kirsty will be in touch to discuss the finer details about your event.
Have a memorable and special event with our bespoke flowers.
What are you looking for?
Flowers For Any Type Of Event
All my flower girls wore lovely hair garlands and their poseys were so pretty too - mini versions of mine. Before, I wished I could have spent more and had even more flowers but now I think making something look beautiful even within limitations is a greater talent than just throwing money at a situation and letting volume do the talking - bravo Kirsty and team. Thank you.
Kirsty was an absolute joy to work with. She really took the time to get to know us and fully understand our requirements. Her work on the day in creating bouquets, buttonholes, table flowers and statement pieces in the church and venue which matched our theme perfectly and brought some wow factor to the day were all exceptional. I can't recommend working with Kirsty highly enough.
We worked with Kirsty for our wedding. She was amazing. Very professional and she bought a lot of energy and ideas that made our day look amazing. Her knowledge of weddings also helped us in the planning stages. Her coordination on the day was perfect and made the day so seamless.
Kirsty was amazing to work with from start to finish. She nailed exactly what I wanted and created the most beautiful wedding flowers. We loved them so much and got endless compliments on them throughout the day. Thank you so much Kirsty, you're incredibly talented.
A delight to work with from start to finish, Kirsty listened carefully to my brief for a big birthday event whilst incorporating her own brilliant creativity and years of experience to create something truly show-stopping.
Fall into Flowers were absolutely amazing. The creativity of Kirsty was unusual, different, diverse and overall stunning, we cannot fault this fabulous team.
Thanks again Kirsty for the amazing flower arrangements on Saturday - they were second to none!! The Fall into Flowers team went above and beyond.
Have a wedding coming up and are in need of the best wedding flowers?