Where we service our customers
Flowers in the Cotswolds, the South West, and London
bespoke floral service
across the United Kingdom
Fall Into Flowers are delighted to provide bespoke floral creations for events, weddings, and much more across the United Kingdom in the Cotswolds, the South West, and London. Beautiful bespoke flowers are what every bride and groom dream of when it comes to decorating the most special day of their lives; any wedding florist, no matter where they're based, knows the importance of making sure your wedding flowers are as unique, fresh and as beautiful as possible.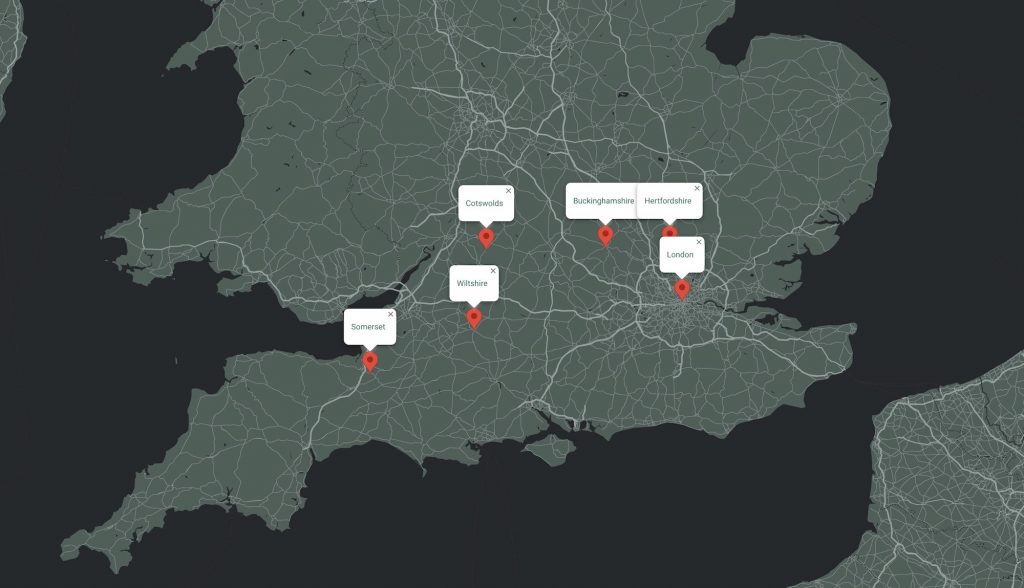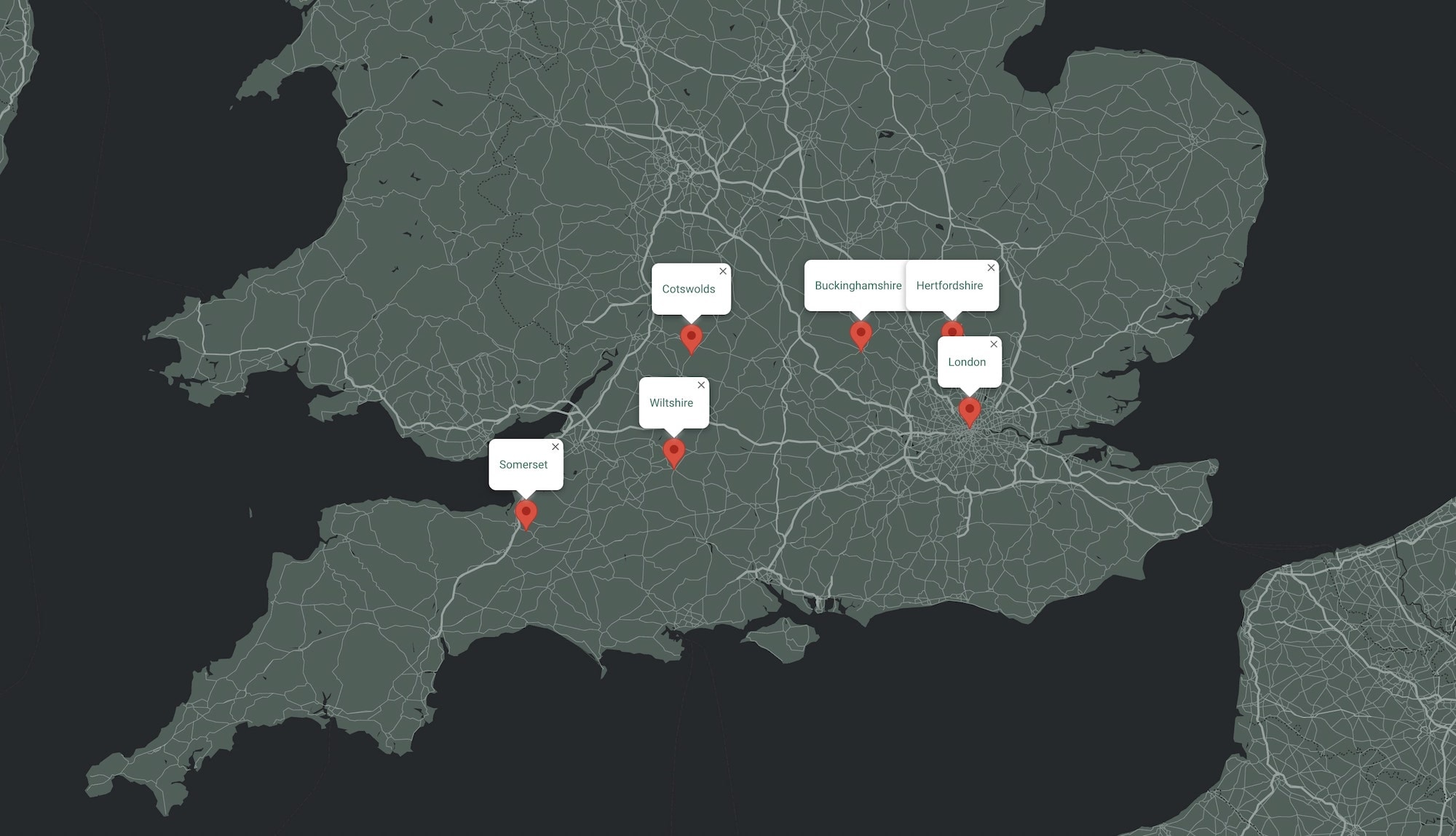 We serve flowers all over the country
Our Locations
All my flower girls wore lovely hair garlands and their poseys were so pretty too - mini versions of mine. Before, I wished I could have spent more and had even more flowers but now I think making something look beautiful even within limitations is a greater talent than just throwing money at a situation and letting volume do the talking - bravo Kirsty and team. Thank you.
Kirsty was an absolute joy to work with. She really took the time to get to know us and fully understand our requirements. Her work on the day in creating bouquets, buttonholes, table flowers and statement pieces in the church and venue which matched our theme perfectly and brought some wow factor to the day were all exceptional. I can't recommend working with Kirsty highly enough.
We worked with Kirsty for our wedding. She was amazing. Very professional and she bought a lot of energy and ideas that made our day look amazing. Her knowledge of weddings also helped us in the planning stages. Her coordination on the day was perfect and made the day so seamless.
Kirsty was amazing to work with from start to finish. She nailed exactly what I wanted and created the most beautiful wedding flowers. We loved them so much and got endless compliments on them throughout the day. Thank you so much Kirsty, you're incredibly talented.
A delight to work with from start to finish, Kirsty listened carefully to my brief for a big birthday event whilst incorporating her own brilliant creativity and years of experience to create something truly show-stopping.
Fall into Flowers were absolutely amazing. The creativity of Kirsty was unusual, different, diverse and overall stunning, we cannot fault this fabulous team.
Thanks again Kirsty for the amazing flower arrangements on Saturday - they were second to none!! The Fall into Flowers team went above and beyond.