Wedding Flower Decorations
Flower Garland for Wedding
Fresh flower garlands have played a central role in numerous Wedding traditions, religious or otherwise, for centuries. No matter your aesthetic or tradition, Brides and Grooms have made brilliant use of a flower garland for Weddings, in order to bring as much of Mother Nature as possible into the Big Day.
Floral Garland Wedding
For a slightly different approach to Wedding floral decoration, you might consider a hanging garland of fresh flowers. Designed to be hung, or artfully placed to lie across surfaces, garlands are a simple but highly effective way to spruce up a venue, space, or furniture installation. One real advantage of hanging flower garlands is not only the beautiful aesthetic they create, of natural flowers growing as Nature intended, but the way their presence exudes the scent of natural blooms around whatever space they are included in. A venue decked out in flower garlands is a spectacle for the nose as well as the eyes — a brilliant way to draw all of the senses into the experience of a Wedding, both for yourselves as a couple, and for those in attendance.
Real Flower Garlands for Wedding
Composed from a variety of flowers and foliage, a real garland is beautiful in its simplicity, and is versatile enough to suit many different purposes in your Wedding. Garlands, when used as additional decoration for an arch or aisle, create a cascading effect, wherein it seems fresh flowers are raining down from all sides. There is very little quite like fresh flower garlands, when it comes to drawing the feel of an English Country Garden into your Wedding, no matter the setting or location.
Fresh Flower Garlands for Wedding
On tables, too, garlands have their place. Beautiful creations have been put together for the signing of a Wedding registrar, underlining the legalities with a touch of natural frivolity, and of course, the means of drawing your themed Wedding flowers together into every aspect of your Wedding, from the romantic, to the strictly necessary. Flowers universally encompass beauty, elegance, and the innumerable sights, smells and pleasures of the natural world. We believe, therefore, that a curated real flower garland is the perfect accompaniment for any Wedding, no matter the style or tradition. Our approach is 100% bespoke, and in-line with nature's calendar – our aim is to help your floral ambitions come to life in the best way possible.
Have a wedding coming up and are in need of the best wedding flowers?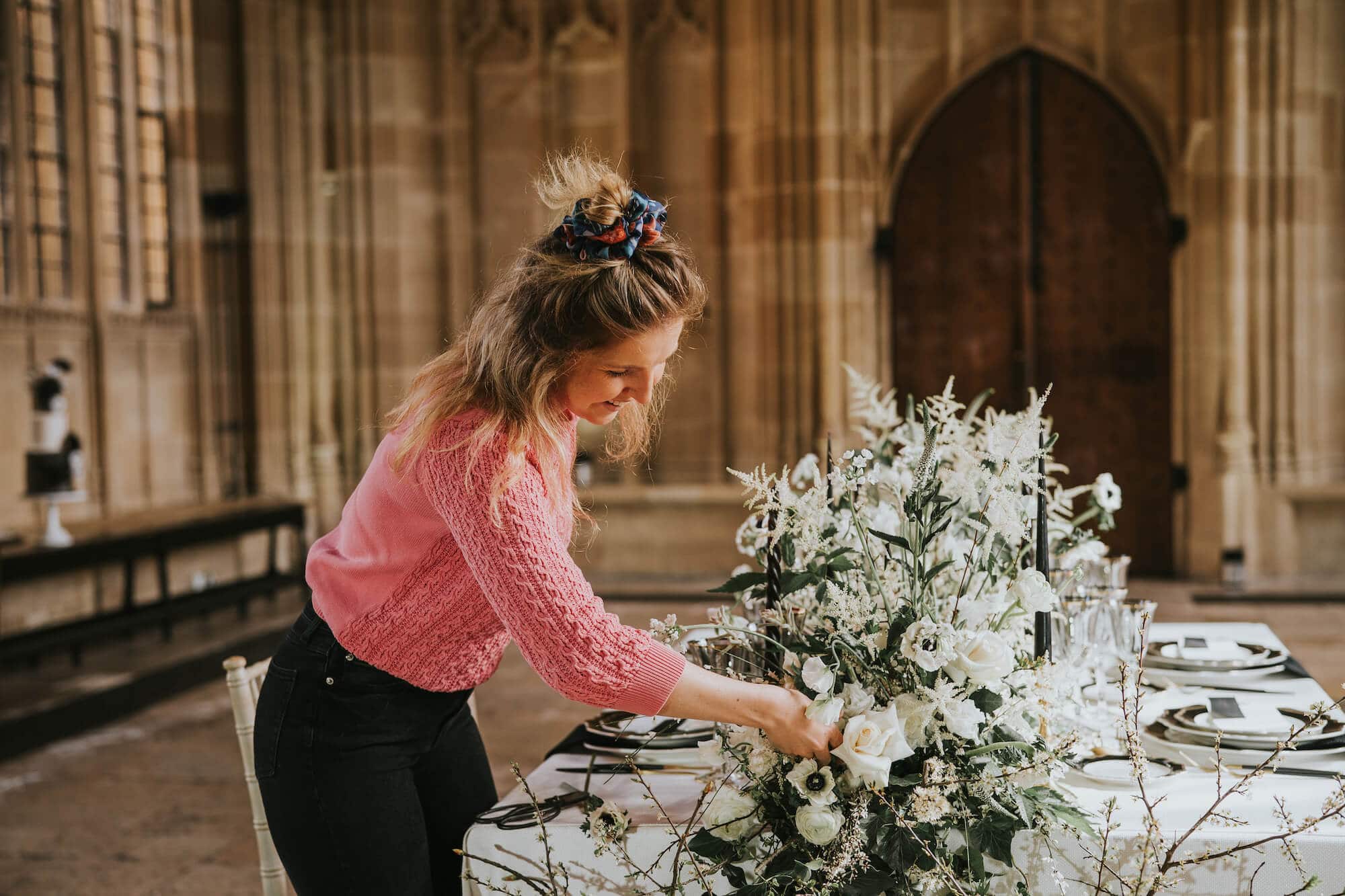 What are you looking for?
Our Wedding Flowers Services