Wedding Flower Decorations
Wedding Flower Centerpieces
Fall Into Flowers' expert florists understand the importance of your venue looking as elegant and refined as the Wedding Party itself. A beautiful Bride and Groom deserve an equally beautiful Wedding, and flower centerpieces are an excellent place to start. We have spent years building our expertise and reputation as talented venue stylists, aided of course, by the use of fresh flowers for table settings and beautiful, ornate and unique centerpieces. We enjoy using scent, as much as sight, when it comes to creating beautiful Wedding flower centerpieces. Taking centre stage on your tables, your guests can indulge in the smell of fresh flowers without even leaving their seats.
Wedding Floral Centerpieces
An important part of planning any Wedding is dressing your venue; Fall Into Flowers' approach to venue styling includes helping you select and design the perfect floral table floral centerpieces for your Wedding Reception, ensuring the overall design fits within the theme and aesthetic of your Wedding. Very little brings people together like a good meal. A wedding meal or feast forms a focal point for many Weddings (not to mention the cake!), and a traditional method of bringing the theme of your Wedding into the very centre of focus is your fresh wedding table floral centerpiece.
Fresh Flower Centerpieces for Wedding
When it comes to crafting the centerpieces for your Wedding, we are delighted to keep the design in fitting with the Wedding's theme or style, or adjust the centerpieces accordingly, to fit within the aesthetic of your venue. A centerpiece can be a wonderful way of creating visual unity between tables, or putting a unique spin on each. As with all aspects of Fall Into Flowers' bespoke service, the design of your centerpieces is limited only by the seasonal nature of the flowers we use. Depending on the overall aesthetic of your Wedding, you might choose an elaborate centerpiece, featuring a candelabra and cascading flowers. This may be extra appropriate for the long table flower centerpieces you choose. Conversely, a singular bloom within a glass casing is an aesthetic choice that has proven popular with those who desire a more minimalist approach to Wedding centerpieces, and trust that a simplistic approach to fresh flowers will serve just as well.
Wedding Table Flower Centerpieces
Wedding table flower centerpieces for your Wedding can be as unique as any other aspect, and our bespoke consultancy service allows for you to really spread your creative wings across the tablecloth.
Have a wedding coming up and are in need of the best wedding flowers?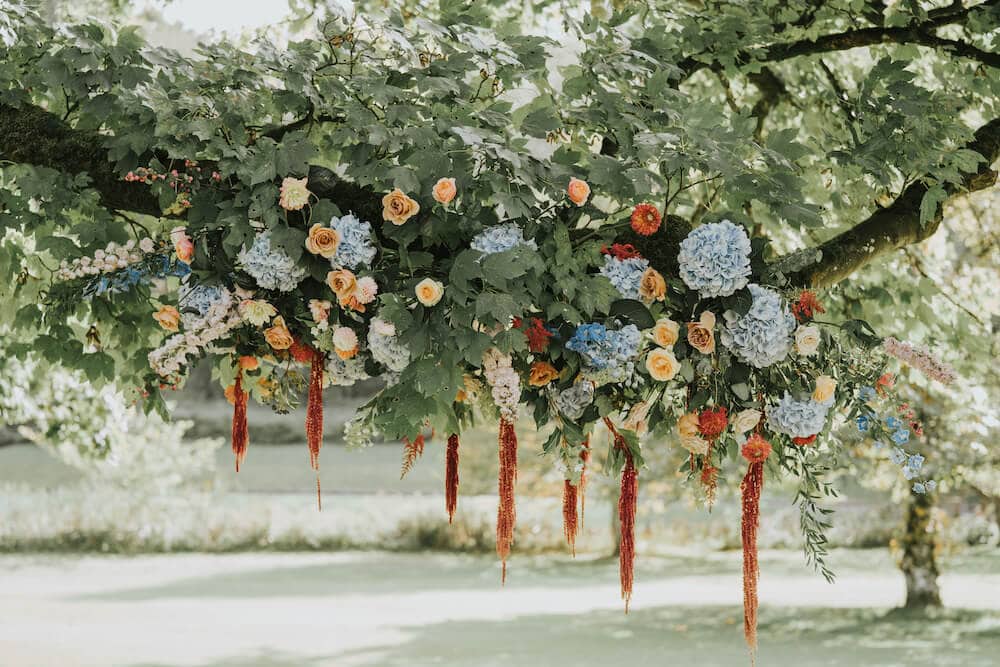 What are you looking for?
Our Wedding Flowers Services

Follow us on Instagram
@fallintoflowers