Wedding Flower Decorations
Wedding Arch Flowers
From Wedding Arches, Mandaps, Chuppahs, Canopies, and Gazebos, more and more couples are choosing to say their vows beneath an Arch of some sort. Far-flung from the religious or traditional associations some still delight to partake in, a simple Arch can be utterly transformed with the addition of fresh flowers. An ornate Wedding Arch, dripping with cascading flowers, is one way to ensure your Wedding's aesthetic is absolutely blushing with light and colour. Benefitting often from the use of hanging flower garlands that can be wrapped or draped, standing beneath Wedding Arch flowers is a brilliant way to begin a marriage.
Wedding Ceremony Flower Arch
Creating a Wedding Arch flower arrangement also provides a unique and visually stunning take for your Wedding guests. The twist of flowers and foliage is reminiscent of a pastoral setting, almost as if the Great British Countryside has its own invitation to your Wedding. Whether your arch is well-established in your Wedding venue, and you'd like it adorned, or whether an Arch made entirely from Wedding flowers or foliage is your dream addition to your Wedding, Fall Into Flowers take pride in knowing that no Wedding is too big or too small to require the utmost attention to detail, when it comes to fresh flowers.
Wedding Arch Flowers Arrangements
In many traditions, religious or otherwise, a floral Wedding Arch symbolises the future home a couple will build for themselves, and whatever family may follow — where nature can compliment the most natural thing of all, in a celebration of love, wedding arch flowers for your floral Wedding Arch can really draw the whole picture together. No matter the theme, setting, or tradition of your Wedding, an arch or chuppah adorned with fresh flowers can make for the perfect place to say 'I do'. Universally stunning when it comes to your Wedding photographs, an Arch truly can feature in any way you see fit. Whether your choice is to be married beneath one or not, an Arch for the specific purpose of Wedding photographs, to add an extra splash of romance and elegance to your memories of your Special Day, is always a fantastic decision well made.
Wedding Arch Arrangements
Benefitting often from the addition of flower garlands and wreaths, we recommend you look to our page dedicated to flower garlands, for some extra ideas on how a pre-existing arch within your Wedding venue can be best decked out for your requirements.
Have a wedding coming up and are in need of the best wedding flowers?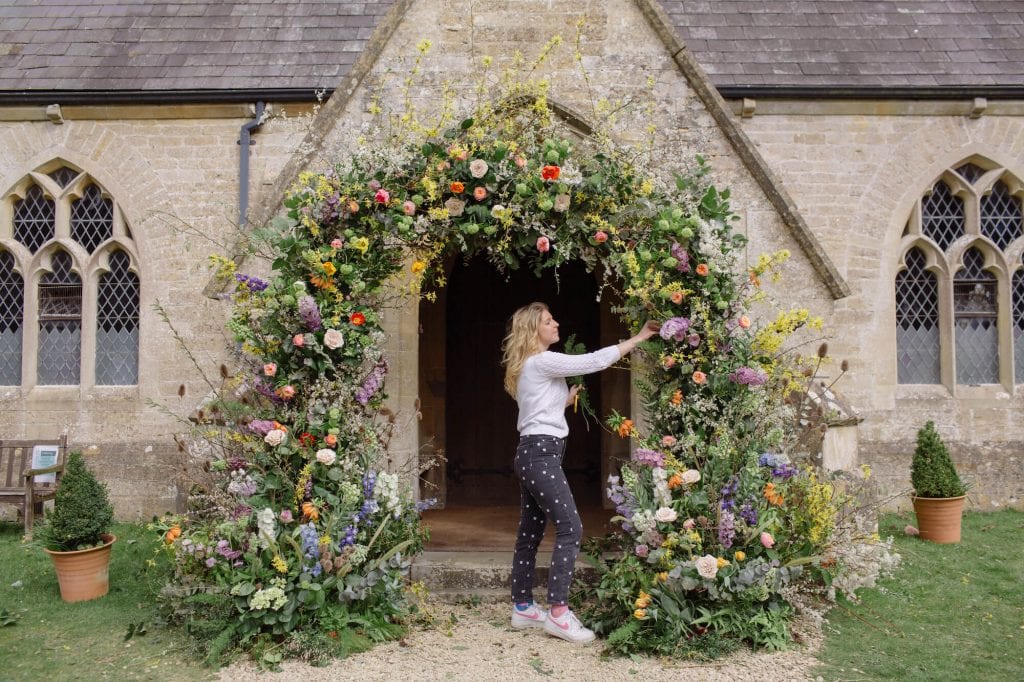 What are you looking for?
Our Wedding Flowers Services

Follow us on Instagram
@fallintoflowers