Bridesmaid Flower Crown
Only one thing says more than a floral crown — multiple floral crowns! Where Bridesmaids' headbands, fascinators, or headpieces are still popular options when it comes to adorning your Party, a fresh Bridesmaid flower crown provides a unique aesthetic, and an incredibly personal one. Often absent from the traditional Bridesmaid 'get-up' is a headpiece or decoration, aside from a beautifully coiffed hairdo. A flower crown provides an effortless way to further decorate your Bridesmaids, regardless as to whether or not you choose one for your Bridal ensemble. Far from detracting from the beauty of a Bouquet or Corsage of fresh flowers, a flower crown need not be 'anything' or 'everything' — it can be, and provide, exactly the aesthetic you choose.
Flower Crown Wedding Bridesmaids
Far more than a simple adornment in the Bridesmaid ensemble, the versatility of a fresh flower headpiece or headband allows you the scope and opportunity to help each of your Bridesmaids stand out. Designate specific roles, or create a true sense of unity in the Bridal party – it really is up to you. Whether your intention is to create unity within your Bridal Party, providing each member with complimentary or identical floral headpieces, or whether you would like to embrace the natural eclecticism of fresh flowers, there is a crown, or many crowns, that can be designed to your liking. A traditional accompaniment to Wedding aesthetics since the Middle Ages, and across a huge variety of cultures, a Bridesmaid flower crown need not be either traditional, or avant garde — rather, a representation of your love for your loved ones, and your future partner.
Bridesmaid Hair Flower Crown
Our bespoke service allows for your Bridesmaids to be adorned with whatever style of flower crown you please, according to Nature's wonderful calendar, and whatever ideas you have in mind for their hair. The sight and smell of fresh flowers following you down the aisle certainly creates a spectacle your guests will remember. At Fall Into Flowers, we work exactly as Nature intended, utilising beautiful seasonal blooms, as opposed to the cultivation, or international shipping of specific flowers. We have learned, as have our satisfied clients, that Nature has inordinate amounts to offer when it comes to beauty, no matter the time of year. The same, we feel, applies to Weddings — no matter the time, the coming together of two people in love is always a beautiful thing, and those in the Bridal Party ought to be equally treasured, and recognised, when it comes to the way they are adorned on your Special Day.
Have a wedding coming up and are in need of the best wedding flowers?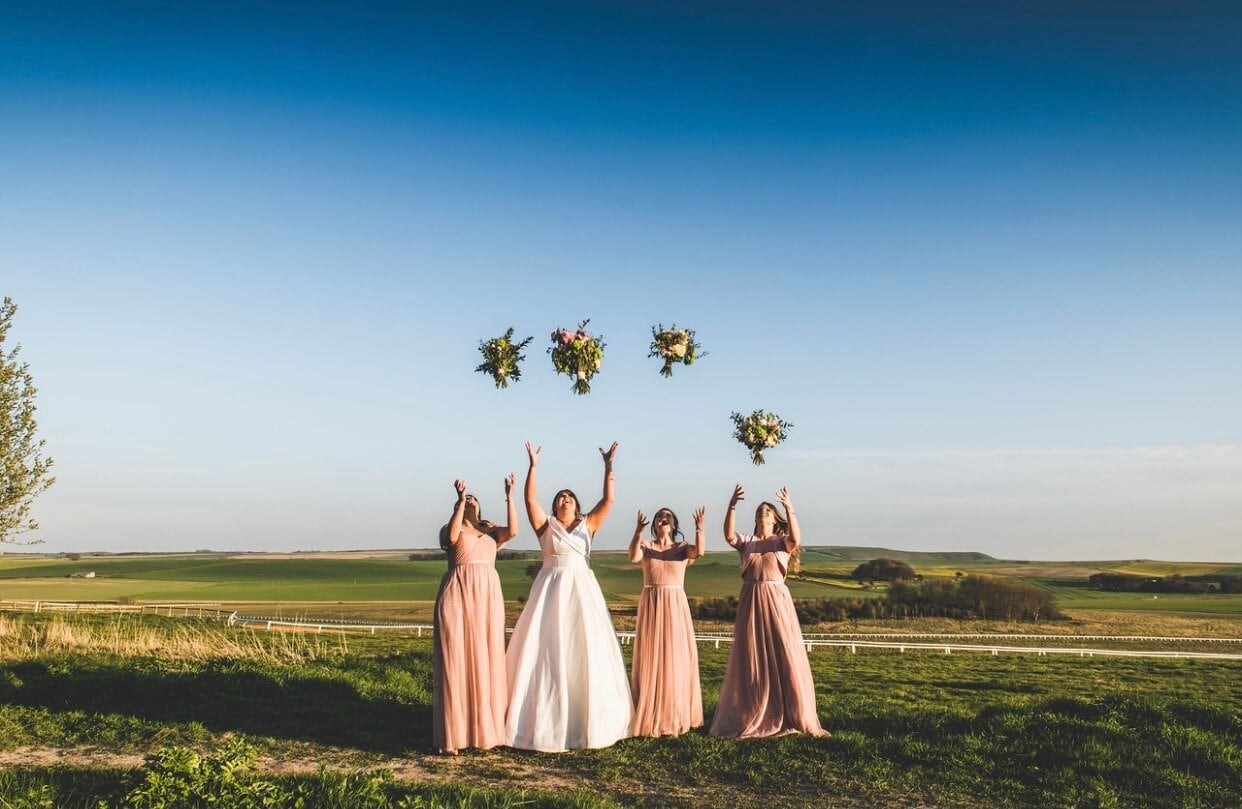 Follow us on Instagram
@fallintoflowers