Wedding Wreath for Bride
For the Bride without a veil, or the Bride who just can't get enough fresh flowers, a floral crown or wedding wreath for the Bride may be the perfect solution. Much like the Brides who wear them, no two flower crowns are the same — our bespoke consultation service takes every detail of your Wedding into account when crafting the perfect floral crown to offset your dress, and bring nature all the way to the top. One of the most natural things of all is the coming together of two people in love. We believe a flower crown perfectly sums up this everyday phenomenon, providing a way for a Bride to walk the aisle to her future with a natural spectacle literally crowning her for all to see.
Flower Crown for Wedding Bride
For any Bride who loves the seasons as much as we do, a fresh flower halo of seasonal blooms for Brides invites many an image, from the English Country Garden to an enchanted forest, a high society ballroom to the rustic romance of the great outdoors. Any adornment on the head of a Bride is designed to artfully top off a Bride's aesthetic, from the top of her head to the tip of her toes. Where veils and ornate headpieces may be the more traditional choice, a Bride in a floral tiara is by no means an oddity — on the contrary, she is truly a sight to behold. Where no one Bride is quite like another, no one flower halo or wedding wreath ought to be, either. There is no request too big or too small when it comes to ensuring your Wedding ensemble is completed to the highest possible floral standard.
Flower Halos for Brides
Easy lies the head that wears the floral crown…!' A perfect floral tiara for a perfect Bride. A flower crown for a wedding Bride presents the best of seasonal blooms, right where they can best be viewed. Flower crowns can be designed exactly to your specifications — all that limits us is Nature's calendar, which we believe is the best way of bringing the best of the natural world into your Wedding, for all to see, in addition to supporting the 'grown, not flown' movement, which backs British curators or stunning flowers, from January through to December. Where the scent of fresh flowers is a true treat for the senses, what better way to ensure you can smell happiness, and the natural phenomenon of true love, with every step you take down the aisle?
Have a wedding coming up and are in need of the best wedding flowers?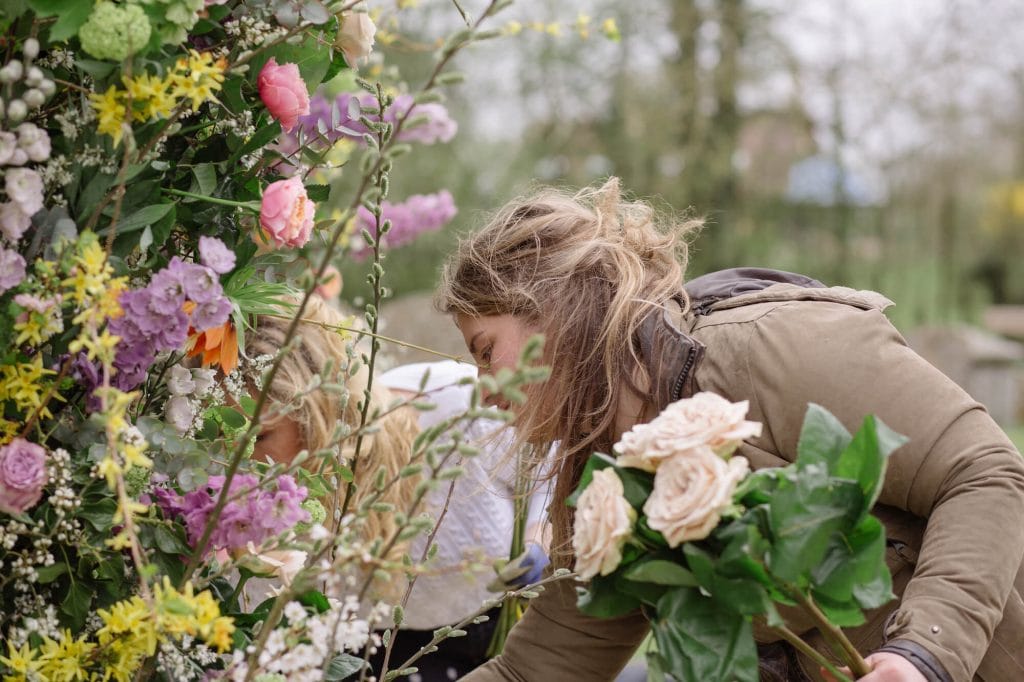 Follow us on Instagram
@fallintoflowers