Wrist Corsage for Bridesmaids Wedding
Designed to compliment, and never inhibit, a wrist corsage for a Bridesmaid helps to completely bypass the rigmarole or keeping hold of a bouquet, or having to set one down in order to carry out Bridesmaid duties. Easily angled to catch the best possible light during a ceremony, reception, or during the Wedding photography,
Wedding Corsages for Bridesmaids
Wedding ceremonies, and styles of Bridal Parties, really do come in all styles and aesthetics. From the traditional to the avant garde, a corsage truly can be a 'one size fits all' adornment, when executed properly. Designed to fit to the wrist of a Bridesmaid, or appear almost boutonnière-like, pinned to a dress, the very essence of a Wedding corsage is designed to appear seamless within the chosen ensemble for a Bridesmaid. Whether your Bridesmaid needs to be 'hands-on', minus a bouquet, or if your entourage is simply too small to hang onto one, a wrist corsage for Bridesmaids at your Wedding can be a wonderful way of bringing Flowers into your Wedding Party, without taking up too much space.
Wedding Corsages
Lining your wrist with flowers creates a romantic spectacle so few can imitate — the very idea of having a pulse directly below a creation of true, natural beauty is the stuff of poetry, as well as romance — the very thing a Wedding is designed to convey, and celebrate. For any Bride, the opportunity to bring those closest to her into her Wedding Day is an incredibly special undertaking, and one Brides welcome with open arms. Whether your plan is to create a minimalist approach when it comes to adorning your Bridesmaids with flowers, whether a Bridesmaid Bouquet simply isn't your cup of tea, or if you just fancy doing something different with the aesthetics of your Bridal Party, Fall Into Flowers has worked on some magnificent creations we are all too keen to replicate, in order to help make your special day as special as possible
Wrist Corsages for Bridesmaids
For hands-free frivolity, a wrist corsage for your Bridesmaids is truly the answer — beautiful blooms in place of a watch, ensuring you all have the time of your lives. A totally bespoke creation is Fall Into Flowers' guarantee – we are limited only by Nature's calendar, and our own imaginations! Where a bouquet is a traditional option, a fresh flower wrist corsage can make for a stunning spectacle, when paired with a Bridesmaid dress, and the perfect pair of Bridesmaid shoes.
Have a wedding coming up and are in need of the best wedding flowers?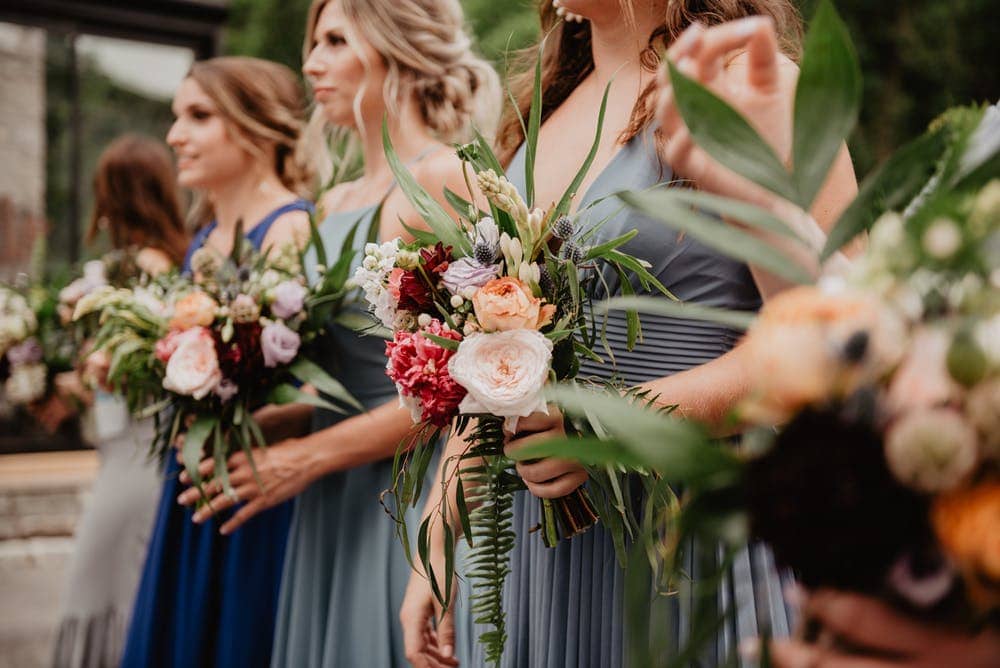 Follow us on Instagram
@fallintoflowers