Bridal Flower Bouquet
From the aisle to the photos, to the eventual wedding bouquet toss, the only thing your loved ones want to see in your hands more than a stunning, contemporary Bridal flower bouquet is your wedding ring.
Bridal Bouquet Fresh Flowers
A fresh bridal flower bouquet is the centrepiece of every Bride's wedding ensemble, a perfect way to bring your Wedding flowers into your day, and there really are no limits on your approach to how your bouquet is styled. No matter your specific floral tastes, very little reflects the theme of a Wedding quite like your choice of florals, and as befits any bride on her Wedding Day, your bouquet ought to be the talk of the town.
Wedding Flowers Bridal Bouquet
Stylised with your wedding and your look in mind, your contemporary bouquet can be dressed up or dressed down, fit in nicely with your dress and theme, or stand out from the crowd. At Fall Into Flowers, we pride ourselves on our unique and modern bridal bouquets; with no vision too creative to pose too much of a challenge, we'd be delighted to hear from you with regards how we can make your fresh, natural wedding hand bouquet one well worth catching.
Fresh Bridal Bouquets
We believe that every bouquet should be as unique, and diverse, as the bride it represents. Where flowers create a stunning visual, we relish the opportunity to work with scent as well as sight, drawing multiple senses into the spectacle of your bridal ensemble. Specific requests for something as personal as a bouquet are well within our remit, too; flowers can be sentimental, as well as purely beautiful, and we would love to hear anything you have to say about what how we can help to make your bouquet as special as possible.
Unique Bridal Bouquet
Many traditions exist around the aesthetic of a Bride on her Wedding Day — 'something old, something new, something borrowed and something blue', for example, is an adage that can take you in many different directions at once, but for many Brides, ultimately boils down to how to include as many feelings, memories and loved ones as possible in their Wedding Day. A nod to those most special to you, through the use of a favoured flower, or scent; a special adornment or small heirloom, woven into the Bridal Bouquet, or hung from ribbon bindings; a significant colour scheme, or ratio of flowers — we really have seen it all, and are delighted to transform a simple bouquet into a meaningful accessory to your Bridal ensemble.
Have a wedding coming up and are in need of the best wedding flowers?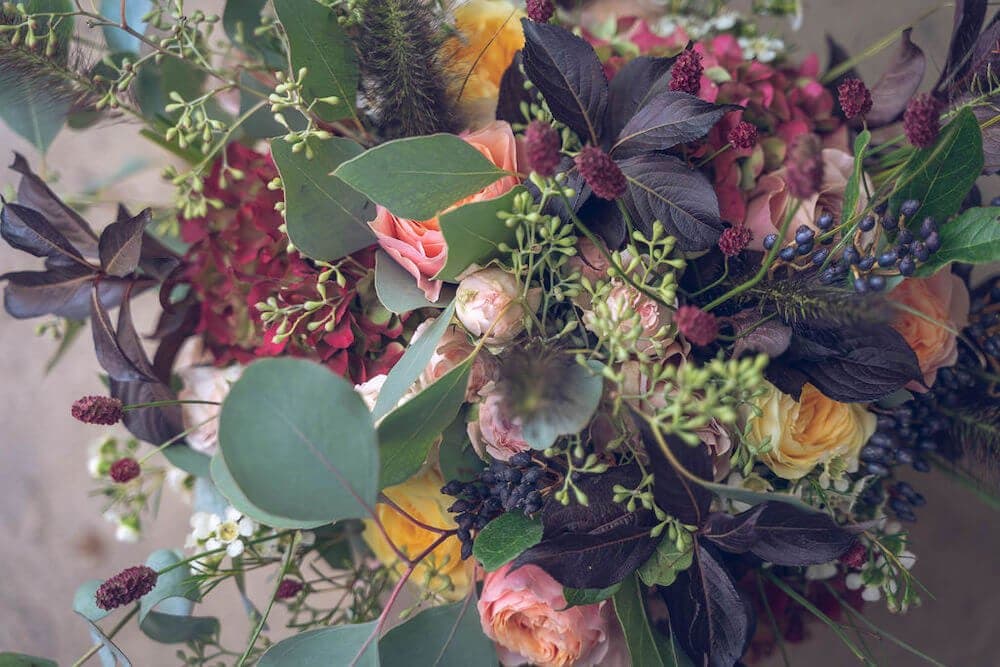 Follow us on Instagram
@fallintoflowers