Wedding Flower Decorations
Wedding Cake Flowers
Is there anything more 'English' than a garden party? Those who agree that there is not will certainly be familiar with the aesthetic: lush grass, blooming flowers, and an absolute abundance of tea and cake. Fall Into Flowers' vision for Wedding Cake Flowers aims to capture that exact aesthetic, and bring it all together, for a truly mouth-watering result. Dating back to Ancient Rome, the original 'Wedding Cake' was a piece of bread, broken by the Groom over the head of the Bride, after which guests would fight for the crumbs, in order to take home a piece of the happy couple's good luck. Less of a superstition now, and more of a delicious tradition, guests can still take home a slice of something meaningful — provided they don't succumb to temptation before the reception concludes!
Real Flowers Wedding Cake
Cake Flowers for Wedding
A gorgeous accompaniment to any Wedding cake, the flowers you adorn yours with need not all be edible. No matter the size or shape of your cake, we've found that flowers, used precisely, can add a real slice of sparkle, class, and frivolity to your centrepiece dessert. A beautifully decorated Wedding Cake can only become more so when additionally decorated with fresh flowers, either as a flagship decorative piece, or a fresh accompaniment to the more edible variety. As recent trends would suggest, the addition of fresh flowers on a 'naked' cake add up to a truly stunning visual, and a truly unique take on the traditional tiers and icing ensemble. Whatever your tastes, in flowers and in confectionary, Fall Into Flowers' expert florists are ready to chat about all things 'patisserie'.
Flowers for Wedding Cake
Stylising cakes, whether they are iced or naked, is no easy task; we are in a position to discuss design with whoever is producing your cake, in order to ensure a smooth marriage between icing, and flowers. Where the scent of flowers contributes to a great many of our sensations and memories of a wonderful moment, it can be partnered seamlessly with flavour. Think of lavender, orange blossom, rose, and mint, and you will be almost certainly understand!
As with all of Fall Into Flowers' services, what we produce for you depends entirely on the time of year, and what it is you would like to see, whether that's a cake covered entirely in flowers, or a cake simply crowned with a bloom or two. Whatever your tastes, we have the flowers required to cleanse your palate.
Have a wedding coming up and are in need of the best wedding flowers?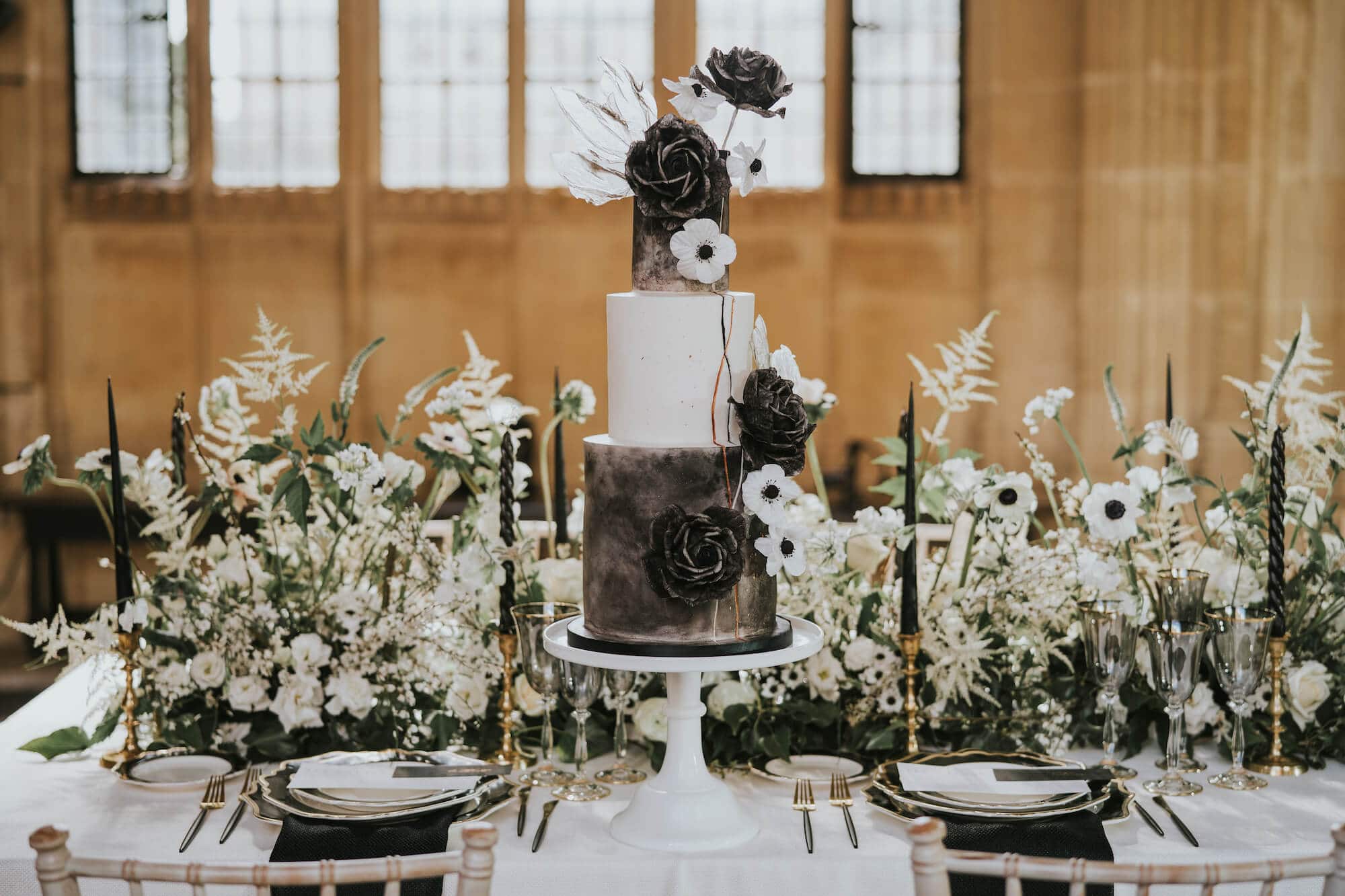 What are you looking for?
Our Wedding Flowers Services