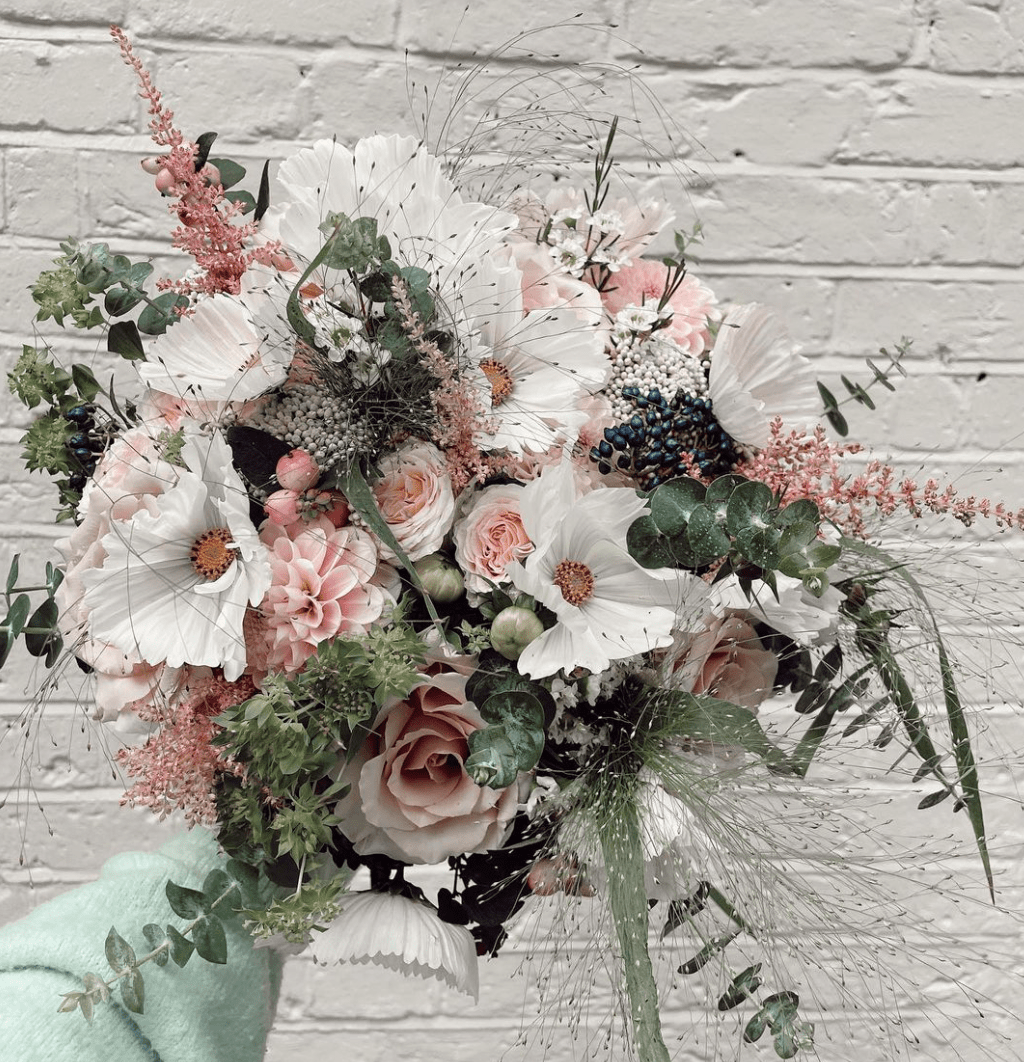 Planning a Spring Wedding: Everything You Need to Know About Springtime Florals
As a celebration of new beginnings, spring is a wonderful time for weddings and springtime florals. A springtime wedding brings the benefit of beautiful pastel petals and sweet fragrant blooms. Let's take a look at what you need to know regarding your flowers when it comes to your springtime wedding!
Spring represents signs of life after a long and cold winter, which means it's all about bold and colourful hues mixed with subtle and complimentary pastels. It's the perfect time to play around with classic colour schemes of white, ivory, blush and lilac, with the option of splashes of daring bold colour. This season also brings a mix of textural and fragrant blooms, making way for bouquets filled with fun texture.
Spring Flowers: What's in Season?
Seasonal favourites always include tulips, daffodils, forget-me-nots, roses and snowdrops. When it comes to scented springtime florals, hyacinths, sweet pea, freesia and lily of the valley are popular options. Though some flowers can be sourced all year round, the best creations consist of what's blooming in season.
Readily available blooms include:
Agapanthus • Anemones • Astilbe • Bluebells • Camelia • Clematis • Daffodils • David Austin Roses • • Forsythia • Freesia • Fritillaria • Garden Roses • Gypsophila • Hyacinths • Hydrangea • Lilac • Lily of the Valley • Lisianthus • Magnolia • Muscari • Peony • Poppy • Ranunculus • Roses • Saxifrage • Snowdrops • Stock • Sweet Pea • Tulip • Veronica Speedwell • Viburnum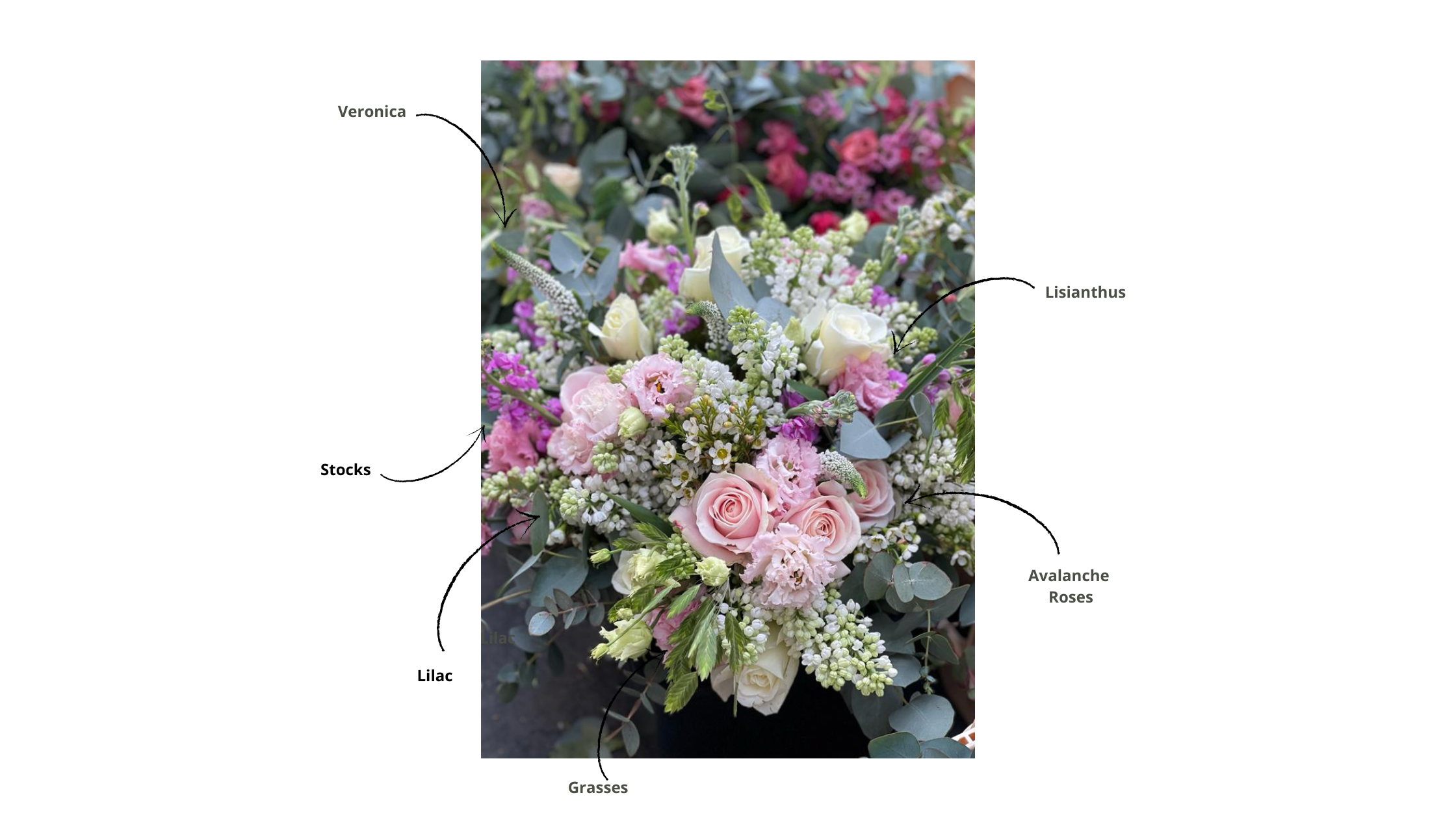 This beautiful bouquet features a mix of bold purple stocks with pastel pink avalanche roses. A traditional symbol of fidelity and love, the veronica flower is a popular choice for bridal bouquets.
You also have the option of spring foliage, branches and berries such as:
Asparagus Fern • Apple Blossom • Catkin • Cherry Blossom • Chinese Redbud • Cherry Blossom • Fern • Forsythia • Hawthorn • Hypericum berries • Mimosa • Nigella • Osmanthus • Peach Blossom • Pear Blossom • Plum Blossom • Red Maple • Trailing Jasmine • Woolly Willow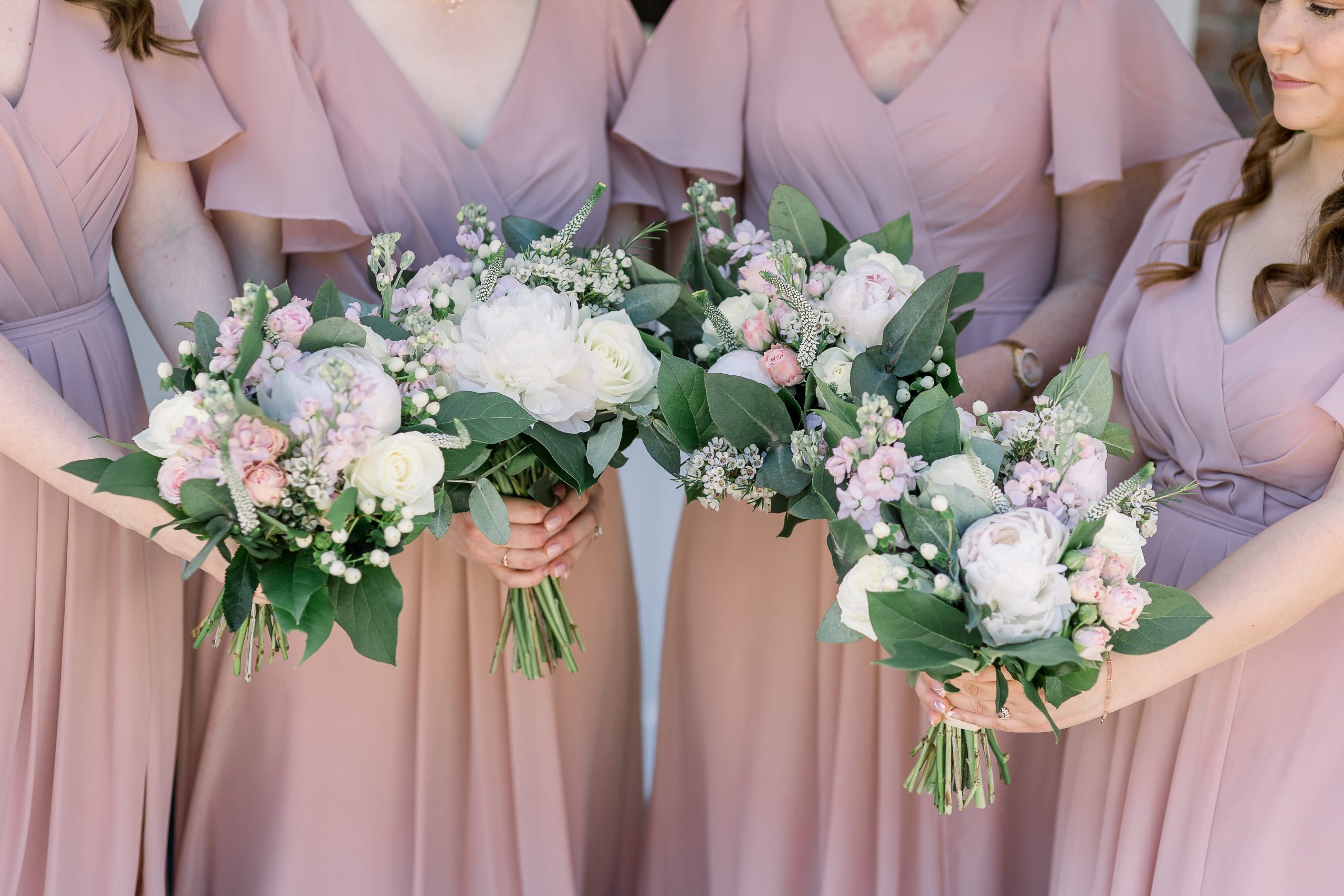 Spring Flowers and Their Meanings
I can't speak for other florists but I absolutely adore carefully selecting particular blooms for what they symbolise. It's a really lovely and discreet touch to bring extra special meaning to a bride's wedding day. Some are known by many – like daffodils – whereas others may surprise you. Let's take a look.
Bluebell is a magical spring bloom that is also known as fairy flowers! It's often believed that bluebells are rung to summon fairies to a meeting, making it a pretty choice for brides that want a magic touch on their special day. The fairy flower also represents everlasting love.
Daffodils symbolise new beginnings, making them an ideal choice for a wedding bouquet as a bride celebrates her new life.
Lily of the Valley, though small and delicate, are a symbol of good luck and happiness.
Magnolia represents beauty, strength and dignity. What bride doesn't want to celebrate the themes of beauty and strength on her big day?!
Pansy is similar to the tulip in a way that the different colours of this pretty flower symbolise different things. Overall, the name pansy represents remembrance and nostalgic love, which means it can be a nice addition to remember those no longer with us on a wedding day. A yellow pansy means happiness, joy and positive energy, and a blue one represents loyalty and honesty. White stands for innocence and purity (much like the tradition of a white wedding dress!), and orange symbolises love and passion. Red simply stands for love and affection.
Peonies are known as the King of flowers in China! This flower symbolises romance and prosperity, making it a good omen for a happy marriage.
Primrose as a spring flower is usually related to young love, but can also represent youth, new beginnings and new life or birth. An expecting bride may find some subtle hints of primrose a perfect nod to her baby on her special day.
Tulips are another very popular choice for springtime florals and wedding flowers because they symbolise perfect love. However, different colours mean different types of love: red for true love, pink for happiness, good wishes and attachment to someone, whereas white symbolises spiritual love or pure intention. And yellow? Yellow symbolises happy cheerful thoughts!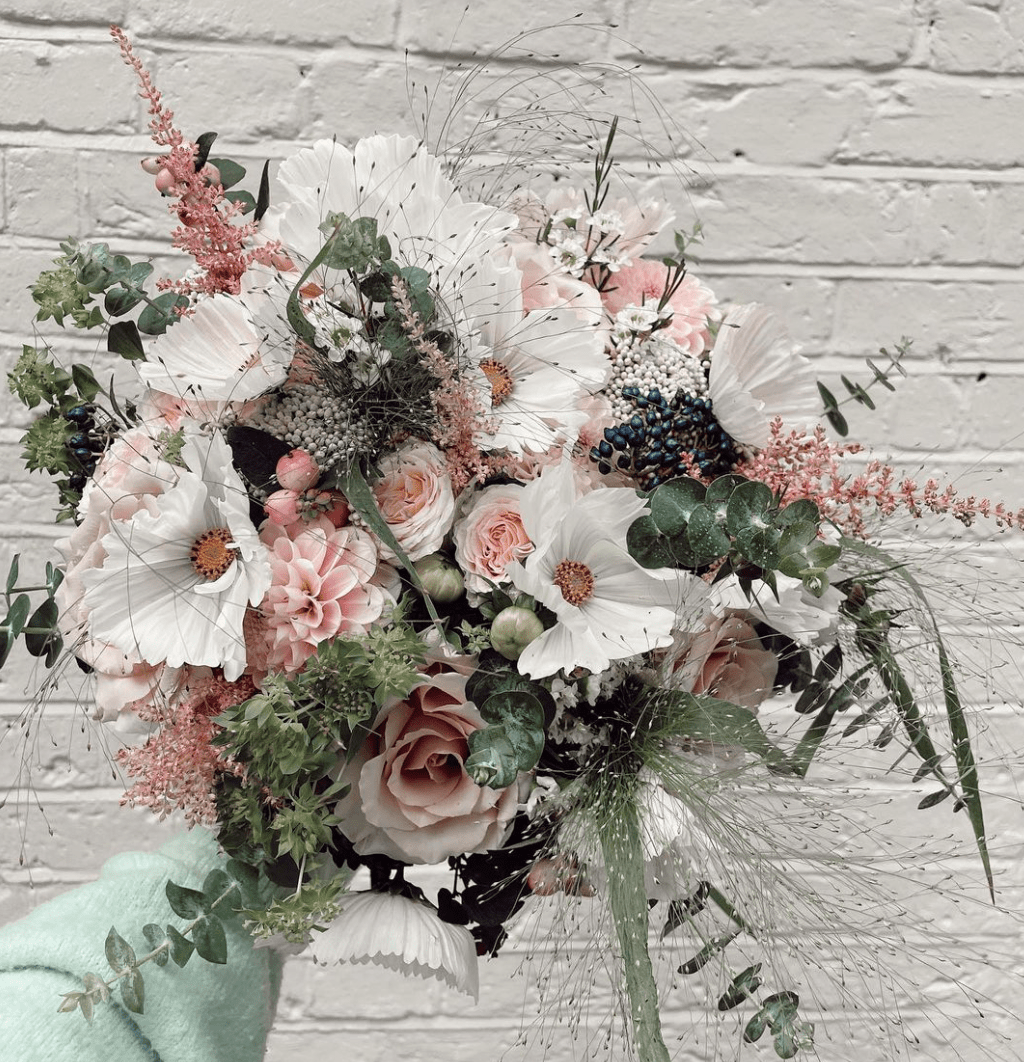 Spring Flowers for Wedding Bouquets
So what exactly are the best kinds of springtime florals to use in a spring wedding bouquet? If you're looking for a bright and bold spring bouquet, peonies with tulips and roses in a variety of different hues can make way for a whimsical garden wedding theme. Another eye-catching choice can be a textured bouquet made up of blush, orange and coral peonies, ranunculus and tulips.
If you want to incorporate subtle colour, why not consider a mix of sweet pea and lilac flowers in pastel blues and purples? Pair these with hellebore, hyacinth, ranunculus, fritillaria, muscari for an all-around beautiful bloom.
For something more elegant yet versatile, timeless roses, stock, alstroemeria and pear blossom in whites and ivory are popular choices. Pair this textured bouquet with twine for a more informal whimsical look.
If you're still unsure or need further advice, do not hesitate to get in touch! If you are planning a wedding or would like more information about our experience, and bespoke flower services, we'd be delighted to hear from you. Enquire here.