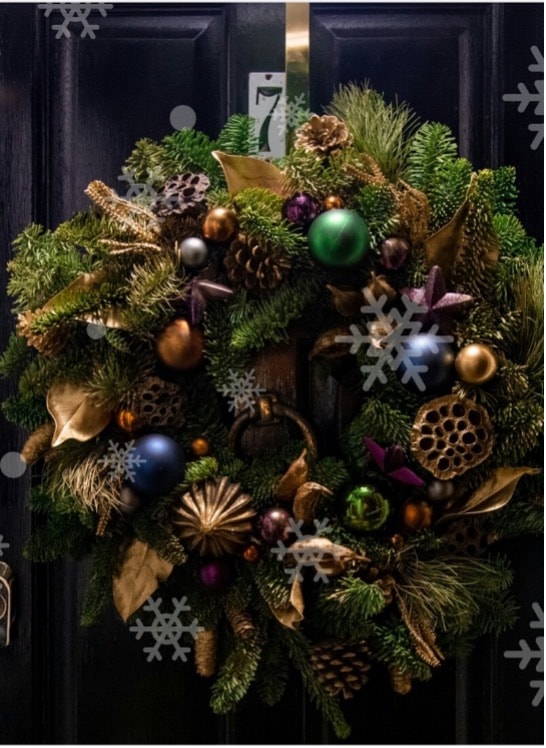 Festive Christmas Flowers For Home This Season
The Nature Edit: Christmas Collection 2022
More than any other time of the year, it's at Christmas you want your home to look truly stunning. Our Christmas Collection for 2022 is full of sensational festive floral designs – unique, exciting and ready for you to adorn your home from outside to in.
This year, our handcrafted collection features festive flowers inspired by the joy and wonder which can be found in the natural environment.
Plastic-free, organic ingredients in a captivating range of shapes and hues are reminiscent of the magical kaleidoscope of colour, lights and excitement which make this season so special.
From beautiful, fragrant Christmas centrepieces to wreaths, Christmas garlands and mantles, there's something for every part of the home. Statement aromatic pine cones, zesty whole and sliced dried fruit and glittering metallic and jewel-toned embellishments add plenty of festive thrill.
For the perfect welcome home, traditional winter-bright berries, soothing eucalyptus, sumptuous roses and enveloping evergreen foliage provide all the familiarity and tradition we crave at this time of the year.
Whether hosting loved ones, a Christmas party, gifting or brightening a space, here's a quick guide to our Christmas flower arrangements for 2022, all available for delivery now alongside our wreath-making workshops.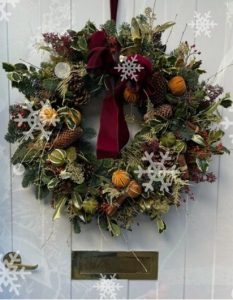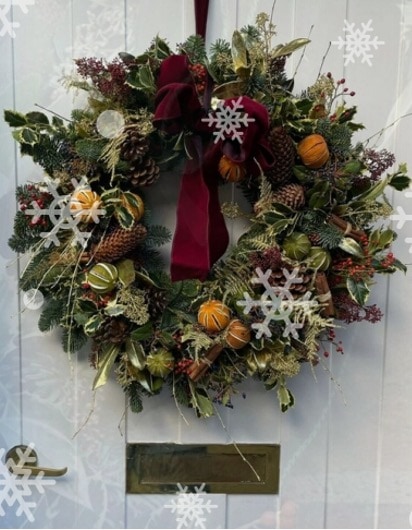 Striking Christmas Wreaths: For wreaths with the wow factor, we have divine designs to welcome family and friends to your home. Dazzling combinations of whole or sliced dried limes and oranges or sparkling metallic embellishments accompany rich evergreens, pine cones, cinnamon sticks, shimmering foliage and botanicals in soft neutrals to add festive cheer to the exterior of your home.
Finished with an elegant velvet bow, each Christmas wreath is the perfect mix of traditional and new, for a timeless yet unique look. Browse
Have you heard about our surprise wreaths? Surprise Christmas wreaths are made by us and delivered to you. Until it arrives, all you know is your wreath has our signature green velvet bow. Surprise wreaths are always extremely popular so book early to avoid disappointment! Book